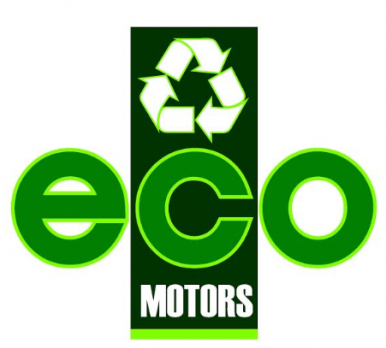 Audi Q5 TDI QUATTRO 4X4 SE -Immaculate Condition Inside & Out - FSH - Diesel Manual - 2011 - Great Alloys & Tyres - Bargain!!! - 2011
(11 plate)
£7,499
12 Months Warranty, 12 Months MOT, Serviced, Valeted and 12 Months AA cover
Mileage

78,615

Colour

GREY

Transmission

Manual

Fuel Type

Diesel

Body Style

ESTATE

First Registration Date

4/7/2011

Engine Size

1,968

Vehicle location

Eco Motors Ltd - Wybunbury
For all enquiries about this vehicle please call: 01270 842746 ( Eco Motors Ltd - Wybunbury )
Here we have the bargain of the year a perfect condition Audi Q5 2.0 Tdi Quattro, a wonderful example that is unmarked inside and out, it drives and looks like new. all this at a bargain price. the Q5 Quattro is a fantastic car for all seasons and especially so in the winter have that Audi 4X4 sure footed'ness. This model is very well kitted out with a full leather interior and premium stereo system including bluetooth, if you want a premium car that will enhance any driveway this is the car for you and you will definitely not find a cheaper model than this one, so hurry as this one won't be around for long. Book pack Air Conditioning Electric Seats, All The Usual Specifications of a SE Edition.
*** 12 MONTHS WARRANTY SPECIAL ******
Our cars are inspected before purchase and if they pass our stringent checks we complete the purchase otherwise we pass on the car until we find a car that is suitable. All cars come complete with 12 Months Warranty, 12 Months MOT, Serviced, Valeted and 12 Months AA cover & HPi Checked as standard, we also are an approved AA dealer so you have peace of mind when purchasing a car from us see the AA 'Promise' for more details. Many other quality cars in stock, see our website www.ecomotors.co.uk or call 01270 842746 Est. 1998. We also buy clean cars, give us a call for a price on yours! Subject to verification. We offer very competitive finance packages on all of our cars and we are fully FCA Registered, call for a quote.**
We are selling this car on behalf of a friend of the family unfortunately they can no longer drive so we are selling it on behalf of them, as such it will still come with all of the benefits we offer (12 Months Warranty, 12 Months MOT, Serviced, Valeted and 12 Months AA cover) they have informed us that the car is registered as a Category S the repair work was completed at a insurance approved repair shop and as such is as good as new.
ABS
Air Conditioning
Alarm
Alloy Wheels
CD Player
Central Locking
Climate Control
Electric Windows
Power Assisted Steering
Front Airbags
Rear Airbags
Side Impact Airbags
Adjustable Steering
Bluetooth
Cruise Control
Electric Mirrors
ESP
Four Wheel Drive
Leather Seats
Metallic Paint
MP3
Parking Sensors
Particule Filter
Radio
Safety Belts
Safety Belts Rear
Traction Control
Full Service History
MOT
V5 Registration Document
Start Stop System
Body Coloured Bumpers
Cup Holders
Tinted Glass
Speakers
Steering Wheel Controls
ISOFix Anchor Point
Front Fog Lights
Brake Assist
Daytime Running Lights
Day/night Rearview Mirror
LED Lights
Speakers
Number Of10
Brand NameManufacturer's Own
Audio player
RadioAM/FM/LW
In-dash CDYes
RDSYes
Brand NameManufacturer's Own
CD Player Reads MP3Yes
Remote audio controls
TypeSteering Wheel Mounted
Remote boot/hatch/rear door release
OperationRemote Control
Vanity mirror
IlluminatedYes
Instrument panel
TypeAnalogue
Computer
Average SpeedYes
Average Fuel ConsumptionYes
Instantaneous Fuel ConsumptionYes
Range For Remaining FuelYes
Luxury trim
On GearknobLeather
On Centre Floor ConsoleAlloy Look
On DoorsAlloy Look
On DashboardAlloy Look
Floor mats
MaterialTextile
Central door locking
OperationRemote
Includes Electric WindowsYes
Includes Dead BoltYes
Seat upholstery
Main Seat MaterialLeather
Additional Seat MaterialLeather
Steering wheel
TypeLeather Covered
Height AdjustmentYes
Telescopic AdjustmentYes
Multi-functionYes
Refrigerated storage compartment
TypeVentilated
Ventilation system
Digital DisplayYes
Air FilterYes
Active Carbon FilterYes
Air conditioning
Fully Automated Climate ControlYes
Climate Control Number Of Zones1
Air Conditioning TypeAuto
Rear view mirror
Auto-dimmingYes
Electric windows
Number Of One Touch2
Console
TypePartial
Storage box
TypeFixed
Doors
TypeFront Hinged
Rear door
TypeLifting Gate
Connection to ext.entertainment devices
AUX Jack FrontYes
Driver modes
Includes Stability ControlYes
Includes Traction ControlYes
Aerial
TypeDiversity
Chrome/bright trim
Around Side WindowsYes
Bumpers
ColourPainted
Tyres
Tyre Width235
Tyre Profile60
Tyre Speed RatingV
Tyre Load Index103
TypeConventional
Official Brochure Tyre SizeYes
Minimum Standard Tyre Speed RatingV
Diameter18
Paint
TypeGloss
Roof rails
Cross BarsRemovable
ColourChrome/silver
Door mirrors
TypeElectrically Adjustable
HeatedYes
ColourPainted
Indicator LightsYes
Rear windscreen
TypeFixed
WipersIntermittent
Windscreen wipers
Rain SensorYes
Wheels
Rim TypeAlloy
Rim Diameter (in)18
Rim Width (in)8
Non-corrosive body
TypeAlloy
4X4 specifics
Approach Angle25
Departure Angle31
External dimensions
Overall Length (mm)4629
Overall Width (mm)1880
Overall Height (mm)1653
Ground Clearance Unladen (mm)200
Wheelbase (mm)2807
Front Track (mm)1617
Rear Track (mm)1613
Wall To Wall Turning Circle (mm)11700
Overall Length (in)182.2
Overall Width (in)74
Overall Height (in)65.1
Ground Clearance Unladen (lbs)7.9
Wheelbase (in)110.5
Front Track (in)63.7
Rear Track (in)63.5
Wall To Wall Turning Circle (ft)38.4
Internal dimensions
Headroom Front (mm)1043
Headroom Rear (mm)990
Shoulder Room Front (mm)1465
Shoulder Room Rear (mm)1432
Headroom Front (in)41.1
Headroom Rear (in)39
Shoulder Room Front (in)57.7
Shoulder Room Rear (in)56.4
Load compartment capacity
Rear Seat Up To Lower Window (l)540
Rear Seat Down To Roof (l)1560
Rear Seat Up To Lower Window (cu Ft)19.1
Rear Seat Down To Roof (cu Ft)55.1
Fuel tank
Capacity (l)75
Capacity (gal)19.8
Capacity (UK Gallons)16.5
Weights
Gross Vehicle Weight (kg)2365
Published Kerb Weight (kg)1755
Gross Trailer Weight Braked (kg)2000
Gross Trailer Weight Unbraked (kg)750
Gross Vehicle Weight (lbs)5214
Published Kerb Weight (lbs)3869
Gross Trailer Weight Braked (lbs)4409
Gross Trailer Weight Unbraked (lbs)1653
Disc brakes
Number Of4
Number Of Ventilated Discs2
Parking distance sensors
TypeRadar
Headlights
Bulb Type (low Beam)Halogen
Headlight control
Dusk SensorYes
Height AdjustmentManual
Front airbag
Occupant SensorsYes
Occupant Switch OffYes
IntelligentYes
Head restraints
Height AdjustableYes
Number3
Front seat belts
Pre-tensionersYes
Height AdjustableYes
Rear seat belts
Type3-point
Anti-theft protection
Interior MonitoringYes
Limited slip differential
TypeMechanical
Engine
Cc1968
Litres2
Bore81
Stroke95.5
Compression Ratio18.5
Number Of Cylinders4
ConfigurationIn-line
Valve Gear TypeDouble Overhead Cam
Number Of Valves Per Cylinder4
Compressor
CompressorTurbo
Emission control level
Standard MetEU5
CO2 Level - G/km Combined162
CO (g/km)0.142
HC + NOx (g/km)0.157
NOx Level (g/km)0.138
CO2 Level - G/km Combined (low)162
Fuel system
Injection/carburationDiesel Common Rail
Fuel
Fuel TypeDiesel
Generic Primary Fuel TypeDiesel
Performance
Maximum Speed (km/h)190
Acceleration 0-62mph (s)11.4
Maximum Speed (mph)118
Power
Measurement StandardEEC
Maximum Power KW105
Maximum Power Hp/PS143
Rpm For Maximum Power (low)4200
Maximum Torque Nm320
Rpm For Maximum Torque (low)1750
Primary Or Secondary Fuel Power FigurePrimary
Power steering
Vehicle Speed ProportionalYes
Suspension
TypeMulti-link
Anti-roll BarYes
Wheel DependenceIndependent
Spring TypeCoil
Traffic light coding
Efficiency LabelG
Intermediate service
Distance (km)32187
Period (mths)24
Variable Distance/periodYes
Distance (miles)20000
Main service
Distance (km)32187
Period (mths)24
Variable Distance/periodYes
Distance (miles)20000
Fuel consumption
Urban (l/100km)7.2
Country/highway (l/100km)5.6
Combined (l/100km)6.2
Urban (km/l)13.9
Country/highway (km/l)17.9
Combined (km/l)16.1
Combined Vehicle Range (km)1210
Combined Vehicle Range (miles)752
Urban (mpg)33
Country/highway (mpg)42
Combined (mpg)38
Urban (miles Per UK Gallon)39
Country/highway (miles Per UK Gallon)50
Combined (miles Per UK Gallon)46
Powertrain type
TypeCombustion