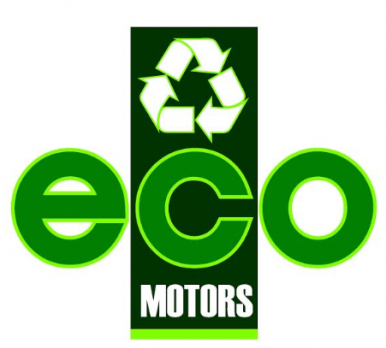 Toyota AYGO VVT-I PLUS LOW INSURANCE 1 PREVIOUS OWNER IDEAL FIRST CAR OR RUN ABOUT WITH GREAT FUEL ECONOMY £20 yearly road tax - 2009
(59 plate)
£2,499
Toyota Aygo 1.0 PLUS VVT-i 5 dr £20 A YEAR ROAD TAX! CHEAP INSURANCE VERY ECONOMICAL IDEAL FIRST CAR
Mileage

80,000

Colour

RED

Transmission

Manual

Fuel Type

Petrol

Body Style

HATCHBACK

First Registration Date

11/11/2009

Engine Size

998

Vehicle location

Eco Motors Ltd - Wybunbury
For all enquiries about this vehicle please call: 01270 842746 ( Eco Motors Ltd - Wybunbury )
EXCELLENT DRIVING CAR IN GREAT CONDITION INSIDE AND OUT. THE CAR WILL BE MOT'D AT THE POINT OF SALE AND CAN BE TAXED, READY FOR YOU TO DRIVE AWAY! SPEC INCLUDES FACTORY FITTED RADIO/CD PLAYER, REMOTE CENTRAL LOCKING, ELECTRIC WINDOWS, AUX PORT. TOYOTA OWNERS PACK WITH SERVICE HISTORY. ONLY £20 A YEAR ROAD TAX! COMES FULLY VALETED FOR NEW OWNER. IDEAL FIRST CAR THAT'S CHEAP TO RUN, TAX AND INSURE THAT'S PRICED TO SELL! PLEASE NOTE ALL PICTURES ARE TAKEN PRIOR TO VALETING. Pet free, Smoke free. ONE FORMER OWNER. NOW £200 OFF ...
***** 12 MONTHS WARRANTY SUMMER SPECIAL ****** DIRECT FROM MAIN DEALER....
Our cars are sourced from main dealers as part exchanges (Not from auctions) they are inspected before purchase and if they pass our stringent checks we complete the purchase otherwise we pass on the car until we find a car that is suitable. All cars come complete with 3 Months Warranty, 12 Months MOT, Serviced, Valeted and 12 Months AA cover & HPi Checked as standard, we also are an approved AA dealer so you have peace of mind when purchasing a car from us see the AA 'Promise' for more details. Many other quality cars in stock, see our website www.ecomotors.co.uk or call 01270 842746 Est. 1998. We also buy clean cars, give us a call for a price on yours! Subject to verification. We offer very competitive finance packages on all of our cars and we are fully FCA Registered, call for a quote.
ABS
CD Player
Central Locking
Electric Windows
Power Assisted Steering
Front Airbags
Adjustable Steering
Electric Mirrors
Engine Immobiliser
Radio
Safety Belts
Safety Belts Rear
Full Service History
MOT
V5 Registration Document
Body Coloured Bumpers
Cup Holders
Speakers
Speakers
Number Of2
Audio player
RadioAM/FM
In-dash CDYes
RDSYes
Seat upholstery
Main Seat MaterialCloth
Additional Seat MaterialCloth
Steering wheel
TypePlastic
Height AdjustmentYes
Console
TypePartial
Doors
TypeFront Hinged
Rear door
TypeLifting Gate
Connection to ext.entertainment devices
AUX Jack FrontYes
Aerial
TypeRoof
Bumpers
ColourPainted
Tyres
Tyre Width155
Tyre Profile65
Tyre Speed RatingT
Tyre Load Index75
TypeConventional
Official Brochure Tyre SizeYes
Minimum Standard Tyre Speed RatingT
Extra Load?
Paint
TypeGloss
Door mirrors
TypeInternally Adjustable
ColourBlack
Rear windscreen
TypeFixed
WipersConstant
Wheels
Rim TypeSteel
Rim Diameter (in)14
Rim Width (in)4.5
Non-corrosive body
TypeGalvanised
External dimensions
Overall Length (mm)3405
Overall Width (mm)1615
Overall Height (mm)1465
Wheelbase (mm)2340
Front Track (mm)1420
Rear Track (mm)1410
Kerb To Kerb Turning Circle (mm)9460
Overall Length (in)134.1
Overall Width (in)63.6
Overall Height (in)57.7
Wheelbase (in)92.1
Front Track (in)55.9
Rear Track (in)55.5
Kerb To Kerb Turning Circle (ft)31
Internal dimensions
Interior Length (mm)1758
Interior Height (mm)1245
Interior Length (in)69.2
Interior Height (in)49
Load compartment capacity
Rear Seat Up To Lower Window (l)139
Rear Seat Up To Lower Window (cu Ft)4.9
Fuel tank
Capacity (l)35
Capacity (gal)9.2
Capacity (UK Gallons)7.7
Weights
Gross Vehicle Weight (kg)1180
Published Kerb Weight (kg)790
Gross Vehicle Weight (lbs)2601
Published Kerb Weight (lbs)1742
Disc brakes
Number Of2
Number Of Ventilated Discs2
Headlights
Bulb Type (low Beam)Halogen
Headlight control
Height AdjustmentManual
Front airbag
Occupant Switch OffYes
Head restraints
Number2
Front seat belts
Pre-tensionersYes
Rear seat belts
Type3-point
Engine
Cc998
Litres1
Bore71
Stroke84
Compression Ratio10.5
Number Of Cylinders3
ConfigurationIn-line
Valve Gear TypeDouble Overhead Cam
Variable Valve Timing/camshaftYes
Number Of Valves Per Cylinder4
Emission control level
Standard MetEU4
CO2 Level - G/km Combined108
CO (g/km)0.37
HC (g/km)0.05
NOx Level (g/km)0.01
CO2 Level - G/km Combined (low)108
Fuel system
Injection/carburationMulti-point Injection
Fuel
Fuel TypeUnleaded
Fuel Type Octane No.95
Generic Primary Fuel TypePetrol
Performance
Maximum Speed (km/h)157
Acceleration 0-62mph (s)14.2
Maximum Speed (mph)98
Power
Measurement StandardDIN
Maximum Power KW50
Maximum Power Hp/PS68
Rpm For Maximum Power (low)6000
Maximum Torque Nm93
Rpm For Maximum Torque (low)3600
Power steering
Vehicle Speed ProportionalYes
TypeElectric
Suspension
TypeTorsion Beam
Anti-roll BarYes
Wheel DependenceSemi-independent
Spring TypeCoil
Traffic light coding
Efficiency LabelB
Intermediate service
Distance (km)16093
Period (mths)12
Distance (miles)10000
Main service
Distance (km)32187
Period (mths)24
Distance (miles)20000
Fuel consumption
Urban (l/100km)5.5
Country/highway (l/100km)4.1
Combined (l/100km)4.6
Urban (mpg)43
Country/highway (mpg)57
Combined (mpg)51
Urban (miles Per UK Gallon)51
Country/highway (miles Per UK Gallon)69
Combined (miles Per UK Gallon)61
Powertrain type
TypeCombustion